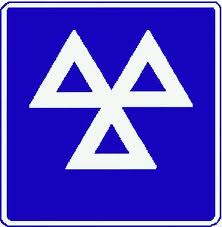 Mark Hart Motor Engineer
Unit 3 Pinfold Lane, Bridlington, East Yorkshire, YO16 6XS
For motorcycle repairs in Bridlington please look no further than Mark Hart. We are the local premier choice for all vehicle repairs and maintenance and we have a wealth of knowledge and experience in this industry. Whether you are a domestic or commercial client and no matter how large or small your requirements may be, make sure you give us a call today on 01262 606029. We provide a comprehensive and friendly service t oeveryone and we can deal with any make or model of vehicle. We provide all general repairs and maintenance, including the following:
MOTs Clutches Exhausts Diagnostic Repairs Brakes Welding Tyres
We are also authorised to MOT motorcycles. So whether you need a new tyre or your brakes checking, we are the right place to be.
Mark Hart 01262 606029
Average rating:
7 reviews
Apr 11, 2019
Bike MOT
Booked in for 1st-time bike MOT, the guys there are very friendly & helpful, highly recommend Mark & his crew.
Thanks for taking the time to leave us a review!
Jul 9, 2016
Fantastic service
Did not book my car in and regardles of how busy they were still found the fault and sorted it for a good price,will use this garage again. Thanks.
Jun 30, 2016
Outstanding Service
My car was booked in for MOT but unfortunately got a flat battery. They came and picked my car up, took it away, did the MOT and delivered it back the following day, complete with new battery! What service! Very impressed.This was the first time I had used this garage and they had been recommended by a friend. I will always use them in the future. Their price was good too.
Jun 30, 2016
Thanks for fixing our van
My hero
A big thank you to the guys at Mark Hart for fixing our motorhome while we were on holiday. We had a faulty diesel pump while we were on a campsite in Bridlington and had to make all arrangements for the repair over the phone. The communication from them was second to none. The repair was made timely and the quality of work and customer service was spot on. I would have no doubts about recommending them to anyone.
Mar 25, 2016
my superman
mark was fantastic when my husband was very ill 2 yrs ago .He gave my daughter and I immediate service when we found out the cars m.o.t had expired and got us back mobile immediatly so we could drive to the hospital and visit him. He was very reasonable and proffesional and we have used him ever since.a true knight in shining armour !!!
Mar 16, 2015
I come all the way from Beverley just to use this service 🙂 they are very professional and will continue to use them for years to come 🙂
Jul 24, 2014
highly recommended
We have been a customer of Mark Hart,s for quite a few years now. Their service and quality of work have always been spot on.